Expertized forecast, that is to say verified or written by real meteorologists unlike automatic forecasts
Voir aussi http://www.tropicaltidbits.com/analysis/models/?model=gfs&region=atl
Les cercles sont espacés de 500 km | The circles are spaced of 500 km (310 miles)
Agrandir l'image (très grande, autre fenêtre) | Enlarge image (very large, in an other tab)
Légende des cartes météos (fronts, Ondes Trop., etc...)
Note: Creux de surface=Talweg
Dans 24 heures - Within 24 hours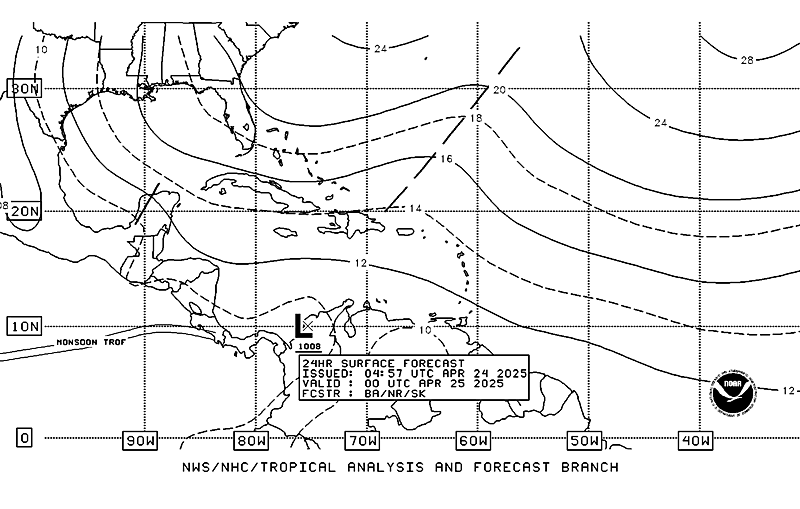 Dans 48 heures - Within 48 hours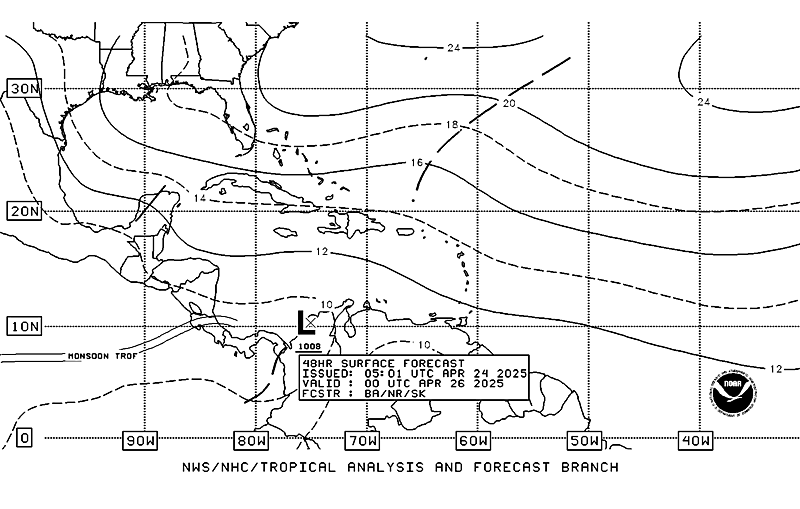 Dans 72 heures - Within 72 hours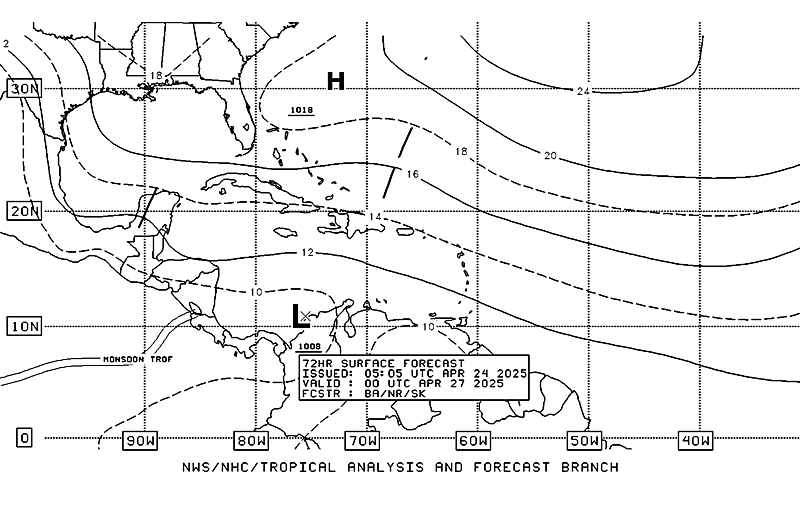 Notes:
Les 2 stations de The Valley, Anguilla sont les plus fiables pour les vents que les stations de St. Maarten. The Valley (capitale d'Anguilla) est à environ 18 km (10 milles nautiques) au nord du Nettle Bay Beach Club. L'une est officielle, l'autre de type amateur. Attention, la station de Juliana Airport officielle est mise-à-jour 1 fois par heure seulement...
Inscrivez-vous sur WeatherUnderground pour mémoriser vos réglages et vos stations favorites. C'est gratuit!
La webcam du NBBC est visible sur la page Juliana, sur la carte à droite...

St Martin mais station "The Valley" utilisée | Anguilla, ITHEVALL3 | Juliana (Airport) | Dutch Cul-de-Sac | Cole Bay
Bulletin côtier | Coastal forecast (Météo-France)
ANTIGUAMET
Caraïbes East | Eastern caribbean English | Traduction en Français (sans garantie. En Pop-Up)
Nord-est Caraïbes | Northeastern Caribbean
English
| Traduction en
Français
(sans garantie. En Pop-Up)
Ce site est en re-construction. Aussi, certaines rubriques peuvent avoir disparu
Traduction en Français (sans garantie. Soyez indulgent mais prudent. En Pop-Up)
Blog d'un prévisionniste d'Antigua/Anguilla